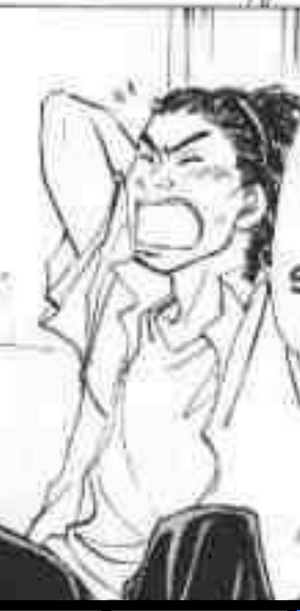 A defender on Hiba Junior High and later also on Tokyo Select; his jersey number is 2 on both teams. Hata Gosuke is his older brother.
Although he's the taller, more levelheaded brother, he's definitely the less mature of the two.
Appearances
Edit
Rokusuke first appears in Vol. 10 BROTHERHOOD, along with the rest of Hiba's main defense, when Kazamatsuri Shou and others go to scope out their school. Rather than being on the soccer field, they are playing futsal.
Playing Style
Edit
Though he has the stamina and discipline to stay in constant movement, Rokusuke stays in a smaller general area than most players; his build allows him to act like a wall. Typically, he'll follow Shiina Tsubasa's lead and orders, making him effective despite not being the best at reading a play on his own. He relies heavily on his brother in certain situations, but because his playing isn't thrown off by his mood, he's more flexible and considerably less predictable when forced to branch out and coordinate with others more. (This may have contributed to the choice of dropping Gosuke from the Select Team, but the reasons are never specified.)