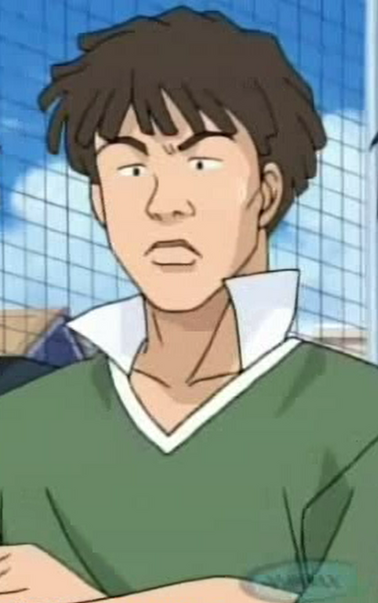 A defender for Hiba Junior High; his jersey number is 3. Though he was in the selection process for the Tokyo Select team, he didn't make the cut. He's the older brother of Hata Rokusuke, as their names (fivesuke and sixsuke) suggest.
He and Rokusuke used to be on a club team, but were kicked off. By Gosuke's telling, it was Rokusuke's fault.
Appearances
Edit
Gosuke first appears in Vol. 10 BROTHERHOOD, along with the rest of Hiba's main defense, when Kazamatsuri Shou and others go to scope out their school. Rather than being on the soccer field, they are playing futsal.
Playing Style
Edit
Gosuke has stamina in spades and coordinates well with others, in particular his teammates on Hiba. However, his strengths are otherwise well-rounded, making them sadly less pronounced than his weaker side. He can't keep his composure if provoked, and is easily baited to mistakes because of this.